Changing the Memopal account password
To change your Memopal account password follow the instructions in to reset your password, here is a picture of what you'll see: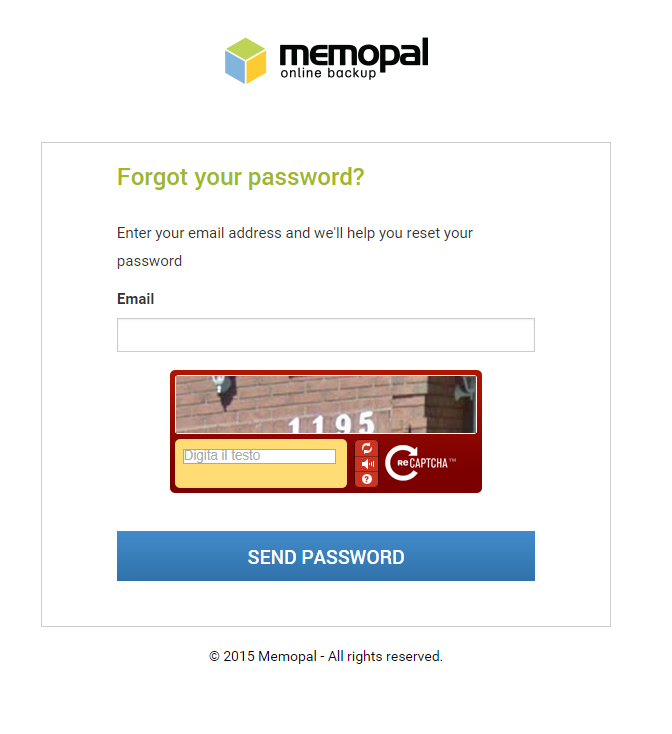 It is important to change the Memopal password if the computer, smartphone or tablet on which Memopal is installed is stolen or lost.
If you have forgotten your username you can send an email to support@memopal.com explaining the problem, our support will help.
After you have chosen your new password remember to edit all of the devices on which you have installed Memopal to make sure the backup is performed regularly.
How to manage the account