About us
More than 2 million users worldwide, partnering with Telcos, hard drive manufacturers and virus protection system developers: a team of 10 people, this is Memopal.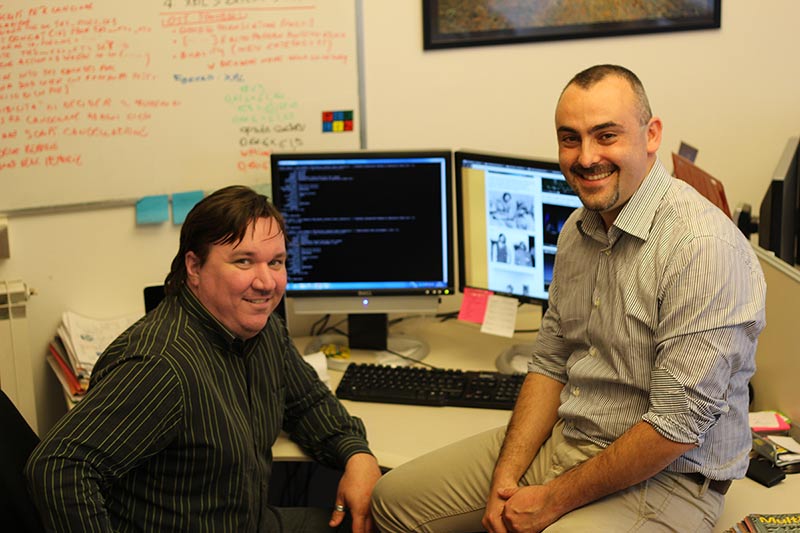 Memopal was founded in 2007 by Marco Trombetti and Gianluca Granero, two successful entrepreneurs in the IT sector. Marco Trombetti is the CEO of Translated, one of the Web's most influential companies in the translation business, and Gianluca Granero at the time was head of the technology division at Thesis, a company that develops data centers for companies such as IBM and Procter & Gamble.
Marco and Gianluca have known each other a long time, and the idea for ​​Memopal came from a real problem they both had ever since they were kids: how to get from your house to your friend's house by bicycle with a video game in your pocket. How many times did your video game make it to your destination without falling out of your pocket?
We figured not too many. The disk was easily demagnetized and its contents hopelessly lost, so that one of us was forced to return home to copy the files to a new disc – only to then get back on the road, hoping the disk wouldn't demagnetize again.
And that's where the idea was born to create a way of protecting valuable data for an unlimited period of time.
Today, Memopal employs a team of 10 people, boasts over 2 million users, and partnerships with some of the world's most important companies in the telecommunications , information storage, and IT security sectors.